Interventions for Families Living with Addiction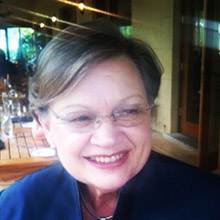 I am a certified addictions counsellor (CAC), registered clinical psychotherapist and Gestalt therapist with over 20 years of experience in addiction interventions in Australia. With the team at Lakescope, we apply the most recent research in interventions and offer Systemic Family Intervention Workshops, intervention by invitation. Involving family, friends and co-workers, this new model of intervention includes a process of reconstructing relationships that have inadvertently allowed, and sometimes even encouraged, the addict to continue their behaviour.
The Lakescope team of addiction specialists are all registered psychotherapists and registered clinical psychologists and all members in good standing of recognised state and national professional associations. Membership in professional associations is of vital importance when engaging an interventionist.
I believe in the power of love when working with families and see miracles occur when whole families experience recovery from the painful and destructive patterns of addiction.
June Lake
---
Level 34, AMP Tower, 50 Bridge Street, Circular Quay, Sydney 2000 - Phone: 02 8216 0739
Offices in Sydney, Adelaide, Canberra, Gold Coast and Southern Highlands
Intervention services available in all states of Australia
Mobile: 0412 49 44 79